My List
This feature is for registered users only. Please
signup
today for free.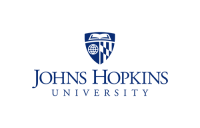 Website
Department Name
Department of Philosophy
Degrees Offered
Ph.D., Non-Terminal Masters
Non-Teaching Fellowships:
3
Teaching Assistantships:
13
Students teaching their own classes:
6
Other Financial Information:
| | | |
| --- | --- | --- |
| Peter Achinstein, Professor | | Justin Bledin, Assistant Professor |
| Hilary Bok, Associate Professor | Eckart Förster, Professor of Philosophy | |
| Chris Lebron, Associate Professor | Yitzhak Y. Melamed, Professor | Dean Moyar, Associate Professor |
| Robert Rynasiewicz, Professor | Elanor Taylor, Assistant Professor | Michael Williams, Professor |
The Department of Philosophy retains a distinctive character, giving students a broad but analytically rigorous philosophical education. At Johns Hopkins, the study of philosophy can be pursued in a number of ways on both the undergraduate and graduate levels. In addition, two undergraduate minors are available in philosophy and bioethics. The primary areas of focus in the department are metaphysics and epistemology, philosophy of science, and the history of philosophy (in particular, the history of modern philosophy). Ethics and political philosophy are also studied. When Johns Hopkins University was founded in 1876, it was the first university in the United States designed as a center for research and doctoral education. Among its earliest graduates were well-known philosophers Josiah Royce and John Dewey. Charles Saunders Peirce, American philosopher and scientist known as the 'father of pragmatism,' was an early faculty member in the department.
Ph.D. Tuition (US$ in FTEs)
Number of Required Courses:
Additional Information:
A minimum of 13 courses is required of all students in the Ph.D. program. Usually all 13 courses must be Philosophy Department offerings. However, certain courses offered by other departments may be allowed to count towards the total of 13 courses. Except
Ph.D. Program Entry Requirements
Letters of Recommendation:
Master's Tuition (US$ in FTEs)
Number of Required Courses:
Master's Program Entry Requirements
Summary of PhD Students 2018
Summary of Ph.D. Students, 2017
Summary of Ph.D. Students, 2011 - 2015
Summary of Master's Students, 2011 - 2015