My List
This feature is for registered users only. Please
signup
today for free.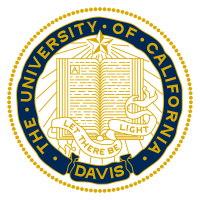 University of California, Davis
Website
Department Name
UC Davis Philosophy Department
Degrees Offered
Ph.D., Terminal Masters, Non-Terminal Masters
Areas of Specialization Offered
Value Theory, Applied Ethics, Environmental Ethics, Bioethics, Ethics, Feminist Philosophy, Social and Political Philosophy, Philosophy of Race, Normative Ethics, Meta-Ethics, Philosophy of Gender, Philosophy of Psychology, Metaphysics and Epistemology, Philosophy of Religion, Metaphysics, Epistemology, Philosophy of Language, Philosophy of Mind, Science Logic and Mathematics, Philosophy of Social Science, Philosophy of Science, Philosophy of Mathematics, Philosophy of Physics, Philosophy of Computing & Technology, Philosophy of Cognitive Science, Decision Theory, History & Philosophy of Science (HPS), Logic, Philosophy of Biology, History / Traditions, History of Philosophy, Medieval and Renaissance Philosophy, Asian Philosophy, 19th/20th Century Philosophy, Ancient Philosophy
Non-Teaching Fellowships:
5
Teaching Assistantships:
14
Students teaching their own classes:
3
Other Financial Information:
| | | |
| --- | --- | --- |
| Zoe Drayson, Assistant Professor | Cody Gilmore, Professor and Graduate Adviser | James Griesemer, Professor and Chair |
| | Hanti Lin, Assistant Professor | Robert May, Distinguished Professor |
| Roberta Millstein, Professor | Bernard Molyneux, Associate Professor | Justin Morton, Visiting Assistant Professor |
| Alyssa Ney, Associate Professor | Tina Rulli, Assistant Professor | |
| | | |
The faculty specialize in a variety of areas, including metaphysics, epistemology, philosophy of language, philosophy of mind, philosophy of science (especially biology), philosophy of mathematics, philosophical logic, decision theory, ethics, bioethics, meta-ethics, political philosophy, history of analytic philosophy, history of modern philosophy, and ancient philosophy.
Ph.D. Tuition (US$ in FTEs)
Number of Required Courses:
Additional Information:
Although we require 16 courses, it should be kept in mind that we are on the Quarter system, and each Quarter is 10 weeks long.
Ph.D. Program Entry Requirements
Letters of Recommendation:
Master's Tuition (US$ in FTEs)
Number of Required Courses:
Master's Program Entry Requirements
Letters of Recommendation:
Summary of Ph.D. Students, 2011 - 2015
Summary of Master's Students, 2011 - 2015