My List
This feature is for registered users only. Please
signup
today for free.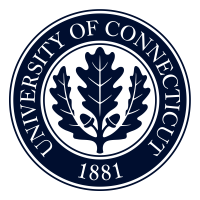 University of Connecticut
Website
Department Name
Philosophy Department
Department Chair
Professor and Department Head
Degrees Offered
Ph.D., Terminal Masters, Non-Terminal Masters
Areas of Specialization Offered
Social and Political Philosophy, Philosophy of Race, Meta-Ethics, Metaphysics, Epistemology, Philosophy of Language, Philosophy of Mind, Philosophy of Mathematics, Philosophy of Cognitive Science, Logic, Early Modern Philosophy (17th & 18th Century), Asian Philosophy, African/Africana Philosophy
Non-Teaching Fellowships:
3
Teaching Assistantships:
25
Students teaching their own classes:
13
Other Financial Information:
| | | |
| --- | --- | --- |
| | Heather Battaly, Professor | Donald Baxter, Professor, Department Head |
| | Paul Bloomfield, Professor | Thomas D. Bontly, Associate Professor |
| Charlie Crerar, Assistant Research Professor | | |
| Tracy Llanera, Assistant Research Professor | William Lycan, Distinguished Visiting Professor | Michael P. Lynch, Professor |
| Alexus McLeod, Associate Professor | Marcus Rossberg, Associate Professor | Susan Schneider, Associate Professor |
| Lionel Shapiro, Associate Professor | Stewart Shapiro, Distinguished Visiting Professor | |
| Lynne Tirrell, Associate Professor | Jessica Tizzard, Assistant Research Professor | |
The Philosophy Department at UConn is one of the best places in the world for Philosophical Logic and for Africana Philosophy, as well as for the study of the concept of Truth. It is an outstanding place to study Philosophy of Mind and Language from the standpoint of Cognitive Science, as well as Social Epistemology, and also Virtue Theory. We have recently instituted the UConn Assistant Research Professor Program, in which we hire three young faculty for three year terms devoted to research with a light teaching load. Recent Ph.D.s have secured positions at St. Andrews University, Oxford University and The Naval Post-Graduate School, the University of Delhi, the University of Iowa, the University of Idaho, the University of Konstanz, Monash University, Yonsei University, Muhlenberg College, Quinnipiac University, the University of Minnesota--Duluth, the Czech Academy of Sciences, the University of California--Merced, TPX Communications, and Cycorp. The current group of graduate students come from Greece, Kuwait, Saudi Arabia, China, Japan, Canada, South Korea, India, Turkey, Pakistan, Germany, Argentina, and the United Kingdom, as well as the U.S.
Ph.D. Tuition (US$ in FTEs)
Number of Required Courses:
Ph.D. Program Entry Requirements
Letters of Recommendation:
Other Requirements:
statement of academic goals and interests
Master's Tuition (US$ in FTEs)
Number of Required Courses:
Master's Program Entry Requirements
Letters of Recommendation:
Other Requirements:
statement of academic goals and interests
Summary of PhD Students 2019
Summary of PhD Students 2018
Summary of Ph.D. Students, 2017
Summary of Ph.D. Students, 2016
Summary of Ph.D. Students, 2011 - 2015
Summary of Master's Students, 2011 - 2015
Students Retention Summary 2015