My List
This feature is for registered users only. Please
signup
today for free.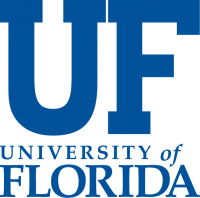 Website
Department Name
Department of Philosophy
Degrees Offered
Ph.D., Terminal Masters, Non-Terminal Masters
Non-Teaching Fellowships:
Teaching Assistantships:
16
Students teaching their own classes:
Other Financial Information:
Students admitted to the graduate program typically receive a teaching assistantship with a stipend of $17,722 and a tuition waiver for 3 graduate courses each semester. Students who have satisfied the requirements for an MA might receive a teaching assistantship over the summer to teach on their own.
| | | |
| --- | --- | --- |
| Jaime Ahlberg, Associate Professor | Thomas Auxter, Associate Professor | |
| | Chris Dorst, Assistant Professor | Stewart Duncan, Associate Professor |
| Molly Gardner, Assistant Professor | | David Grant, Assistant Professor |
| John Palmer, Professor and Chair | | Duncan Purves, Associate Professor |
| | | Amber Ross, Assistant Professor |
| Jennifer Rothschild, Assistant Professor | Nathan Rothschild, Lecturer | Gene Witmer, Associate Professor |
The Department has 18 faculty covering all the major areas of philosophical research (history, value theory, and metaphysics & epistemology). Several recent hires include philosophers with expertise in the specific area of the ethics of technology and artificial intelligence (Purves, Amber Ross, David Grant, Lyndal Grant), an investment supported by the ongoing university-wide initiative in artificial intelligence (ai.ufl.edu). Several other faculty who work in areas of ethics and social and political theory support this as well (Ahlberg, Gardner, Pismenny, Rick, Jennifer Rothschild). By way of history, the faculty include experts in ancient and modern philosophy (Biro, Duncan, Nathan Rothschild) as well as others with interests in existentialism and philosophical work outside of the Western tradition (Auxter). And in terms of "M&E", the faculty include epistemologists (Biro, Borges), philosophers of science (Dorst, David Grant), philosophers of mind and language (Biro, Ray, Witmer) and metaphysicans (Ray, Ross, Witmer). The Department takes pride in the supportive and friendly community we have built, a community including both faculty and graduate students. In recent years working groups involving both have become active, providing a venue for participants to share work in progress, discuss recent work in the area, or work through classic texts together. The department maintains an active speaker series and has recently twice hosted the Southeastern Epistemology Conference (in 2020 and 2021), among other events (see the events archive at https://phil.ufl.edu/previous-events/). It is not unusual for faculty and graduate students to collaborate on research, and doctoral students have opportunities for designing and teaching their own courses as part of their training. New Teaching Assistants are provided an "in house" workshop before starting their duties so as to ease their way into the job, and all faculty supervising TAs are required to sit in on TA sections so as to provide appropriate and helpful feedback. High quality teaching is taken seriously here, which is one reason the community includes not just faculty and graduate students but an exceptionally robust body of undergraduate philosophy majors and minors.
Ph.D. Tuition (US$ in FTEs)
Number of Required Courses:
Additional Information:
Students admitted to the graduate program typically receive a tuition waiver for 3 courses per semester and a teaching assistantship.
Ph.D. Program Entry Requirements
Letters of Recommendation:
For a general description of strengths of the program, see the description for the PhD. By way of specific information on the MA, two points are relevant. First, MA students are eligible for Teaching Assistantship support, juat as PhD students. Second, the department has an excellent record of placing their MAs in good PhD programs. Of the 17 students who received an MA between 2013 and 2019 and who sought placement with funding in a PhD program in philosophy, and disregarding those who started in the PhD here at UF, 15 succeeded. The programs into which they were placed were: Arizona State University (2), Florida State University, Johns Hopkins University, Oklahoma University, UC-Davis (2), University of Kent (UK), University of Massachusetts Amherst, University of Miami, University of Missouri-Columbia, University of Nebraska-Lincoln, Univesity of South Florida, and University of Texas, Austin.
Master's Tuition (US$ in FTEs)
Number of Required Courses:
Master's Program Entry Requirements
Letters of Recommendation:
Summary of PhD Students 2018
Summary of Ph.D. Students, 2017
Summary of Ph.D. Students, 2011 - 2015
Summary of Master's Students, 2017
Summary of Master's Students, 2011 - 2015
Students Retention Summary 2015