My List
This feature is for registered users only. Please
signup
today for free.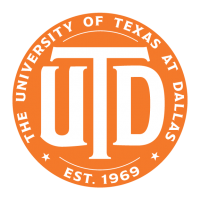 University of Texas at Dallas - History of Ideas
Department Name
History and Philosophy
Degrees Offered
Ph.D., Terminal Masters, Non-Terminal Masters
Areas of Specialization Offered
Aesthetics, Ethics, Feminist Philosophy, Social and Political Philosophy, Philosophy of Race, Normative Ethics, Philosophy of Gender, Philosophy of Psychology, Philosophy of Mind, Philosophy of Science, Philosophy of Medicine, Philosophy of Physics, Philosophy of Cognitive Science, History & Philosophy of Science (HPS), Continental/European Philosophy (including Kant), Asian Philosophy, 19th/20th Century Philosophy, American Philosophy, Philosophy of History
Non-Teaching Fellowships:
Students teaching their own classes:
Other Financial Information:
Ph.D. has guaranteed funding, $18,000 annual stipend, full tuition remission, and student health insurance coverage.
The UT Dallas Ph.D. in History of Ideas focuses on the study of history and philosophy, and especially the intersection of the two. Though students will choose an emphasis in either history or philosophy, their studies will be made in the context of both. While students with a history emphasis will not exclusively focus on intellectual history, their work will be informed by philosophical reflections on the nature of interpretation, history, and knowledge. While students with a philosophy emphasis will not exclusively focus on the history of philosophy, their work will be informed by the way that historical context influences philosophical ideas. Within philosophy, we have special strengths in Continental European Philosophy, Ethics and Social/Political Philosophy, and the Philosophy of Science.
Ph.D. Tuition (US$ in FTEs)
Master's Tuition (US$ in FTEs)
Students Retention Summary 2015