My List
This feature is for registered users only. Please
signup
today for free.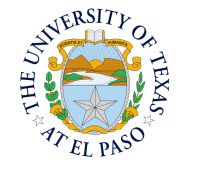 The University of Texas at El Paso
Department Name
Department of Philosophy
Degrees Offered
Terminal Masters
Areas of Specialization Offered
Applied Ethics, Environmental Ethics, Bioethics, Ethics, Social and Political Philosophy, Metaphysics, Epistemology, Philosophy of Language, Philosophy of Science, History & Philosophy of Science (HPS), Continental/European Philosophy (including Kant), Latin American Philosophy, 19th/20th Century Philosophy, Ancient Philosophy, Philosophy of History
Non-Teaching Fellowships:
Teaching Assistantships:
8
Students teaching their own classes:
Other Financial Information:
The University of Texas at El Paso has several internal sources of funding, including the Les and Harriet Dodson Endowment Funds to support graduate student research. For more student funding information, please see: https://www.utep.edu/student-affairs/financialaid/
| | | |
| --- | --- | --- |
| Noell Birondo, Professor and Chair | Steve Best , Associate Professor | Deepanwita Dasgupta , Associate Professor |
| Marc Moffett, Associate Professor | | Michael Ball-Blakely, Assistant Professor |
| Glenn "Boomer" Trujillo, Assistant Professor of Instruction | Aleksandar Pjevalica, Lecturer and Interim Graduate Director | |
Ph.D. Tuition (US$ in FTEs)
The program focuses on the core strengths of the department in Philosophy of Science and Ethics while providing students the opportunity to become competent as generalists in the History of Philosophy. In doing so, the program primarily prepares students for entry into competitive Ph.D. programs in Philosophy and related disciplines.
Master's Tuition (US$ in FTEs)
Number of Required Courses:
Additional Information:
Out of State students pay In State tuition.
Master's Program Entry Requirements
Letters of Recommendation:
Other Requirements:
Note: GRE scores are NOT required.
Students Retention Summary 2015