My List
This feature is for registered users only. Please
signup
today for free.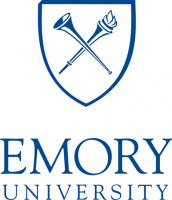 Website
Department Name
Philosophy Department
Degrees Offered
Ph.D., Non-Terminal Masters
Non-Teaching Fellowships:
Students teaching their own classes:
10
Other Financial Information:
Each student receives $5K in travel support.
| | | |
| --- | --- | --- |
| Bredlau, Susan M Asst. Professor_TT | FLYNN, THOMAS R Professor | FOTION, NICHOLAS G Professor |
| GOLDENBAUM, URSULA Asc Professor and Director of Undergraduate Studies | HUSEYINZADEGAN, DILEK Asst. Professor - TT | JIMENEZ RODRIGUEZ VALDES, MARTA Asst Professor - TT |
| LYSAKER, JOHN Timothy Chair and Professor | MCAFEE, NOELLE C Professor | MITCHELL, ANDREW John Professor and Director of Graduate Studies |
| RISJORD, MARK Winden Professor | STUHR, JOHN J Professor And Chair | SULLIVAN, MICHAEL Assoc Professor |
| VERENE, DONALD Phillip Professor | WILLETT, CYNTHIA J Professor | |
Emory's graduate program in Philosophy produces teachers and scholars who address living questions through perspectives grounded in a broad and systematic understanding of the history of philosophy. We welcome a diversity of approaches to the study of philosophy, including: analytic, continental, historical, literary, multicultural, and pragmatic. Above all, we prepare our graduate students to make scholarly contributions in their areas of expertise and to become responsible members of the philosophical community. We are particularly strong in four areas, where regular courses and seminars are complemented by informal reading groups: History of Philosophy, Continental Philosophy, Culture, Social Theory, and Value, and American Philosophy.
Ph.D. Tuition (US$ in FTEs)
Number of Required Courses:
Ph.D. Program Entry Requirements
Letters of Recommendation:
Master's Tuition (US$ in FTEs)
Number of Required Courses:
Master's Program Entry Requirements
Summary of Ph.D. Students, 2011 - 2015
Summary of Master's Students, 2011 - 2015