My List
This feature is for registered users only. Please
signup
today for free.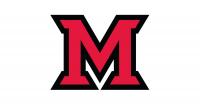 Department Name
Philosophy
Department Chair
Department Chair, Professor
Degrees Offered
Terminal Masters
Areas of Specialization Offered
Aesthetics, Ethics, Feminist Philosophy, Social and Political Philosophy, Meta-Ethics, Philosophy of Gender, Metaphysics and Epistemology, Epistemology, Philosophy of Language, Philosophy of Mind, Early Modern Philosophy (17th & 18th Century), Continental/European Philosophy (including Kant), History of Philosophy, 19th/20th Century Philosophy, Ancient Philosophy
Non-Teaching Fellowships:
Teaching Assistantships:
6
Students teaching their own classes:
0
Other Financial Information:
Assistantships in the amount of $12.311 come with remission of tuition (the assistantship is likely to increase in the near future). In addition, an $1800 scholarship is available during the summer for students enrolled for full-time summer study.
| | | |
| --- | --- | --- |
| | | Facundo Alonso, Assistant Professor |
| Gaile Pohlhaus, Associate Professor | Pascal Massie, Associate Professor | |
| Michael Hicks, Assistant Professor | | |
Ph.D. Tuition (US$ in FTEs)
Ph.D. Program Entry Requirements
The M.A. provides both broad competence in the history of philosophy and depth in specific areas of student choosing. The department is pluralist, with particular strengths in Political theory, 19th and 20th Century Continental Philosophy, Ancient and Modern Philosophy, Feminist Theory, and Epistemology.The philosophy faculty as a whole has a diverse array of interests, although many of us have research and/or teaching focus in the history of philosophy (especially Ancient, Modern, 19th Century, and 20th Century) and our program emphasizes the development of historical competence. The number of graduate students in residence at a given time has been about 6-8. Our graduate-level seminars aim at creating a close intellectual community both among students and between faculty and students.
Master's Tuition (US$ in FTEs)
Number of Required Courses:
Additional Information:
Waivers up to 93% in tuition reduction. Graduate-level courses are 4 credit hours. Students must take at least 46 graduate credit hours including a 2 credit hour teaching practicum.
Master's Program Entry Requirements
Letters of Recommendation:
Summary of Ph.D. Students, 2011 - 2015
Summary of Master's Students, 2016 — Women | Men | Other Gender | Unknown Gender
Summary of Master's Students, 2011 - 2015