My List
This feature is for registered users only. Please
signup
today for free.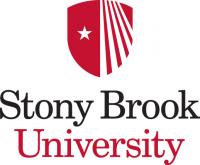 Department Name
Stony Brook University Department of Philosophy
Degrees Offered
Ph.D., Terminal Masters, Non-Terminal Masters
Non-Teaching Fellowships:
2
Teaching Assistantships:
28
Students teaching their own classes:
10
Other Financial Information:
| | | |
| --- | --- | --- |
| Anne O'Byrne, Associate Professor | Megan Craig, Associate Professor | Edward S. Casey, Distinguished Professor |
| Harvey Cormier, Associate Professor | | David Dilworth, Professor |
| Jeffrey Edwards, Associate Professor | Gabrielle Jackson, Assistant Professor | Alan Kim, Assistant Professor |
| Eva Kittay, Distinguished Professor | Allegra de Laurentiis, Associate Professor | Clyde Lee Miller, Professor |
| Andrew Platt, Assistant Professor | Mary C. Rawlinson, Professor | Lorenzo Simpson, Professor |
| | | |
philosophy, with particular emphasis on contemporary French and German thought. Courses in phenomenology, psychoanalysis, structuralism, postructuralism and postmodernism, and critical theory are held regularly. The purpose of the Doctoral Program is to prepare students for independent research and scholarship in the field, and to help them develop the necessary intellectual and pedagogical skills for teaching philosophy. The requirements and review processes are designed so that all seminar and non-seminar work will be completed by the end of the third year, leaving the fourth year for dissertation research and writing.
Ph.D. Tuition (US$ in FTEs)
Number of Required Courses:
Ph.D. Program Entry Requirements
Letters of Recommendation:
Philosophical dimensions of art have become of increasing concern to artists, art historians, art critics, and philosophers themselves in the last decade. The question as to what constitutes an artwork has been much debated and is an example of a specific theme to be treated in offerings at Stony Brook Manhattan. No other set of courses with a comparable emphasis exists in the New York area. Thus, artists, who consider philosophical features of their work, the educated public, art collectors and art administrators, and those who seek to earn a master's degree in philosophy, will be interested in this unique opportunity.
Master's Tuition (US$ in FTEs)
Number of Required Courses:
Master's Program Entry Requirements
Letters of Recommendation:
Summary of Ph.D. Students, 2011 - 2015
Summary of Master's Students, 2011 - 2015