My List
This feature is for registered users only. Please
signup
today for free.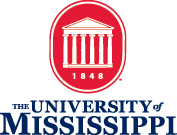 University of Mississippi
Website
Department Name
Department of Philosophy and Religion
Degrees Offered
Terminal Masters
Areas of Specialization Offered
Ethics, Metaphysics and Epistemology, Early Modern Philosophy (17th & 18th Century), Asian Philosophy, 19th/20th Century Philosophy, Ancient Philosophy
Non-Teaching Fellowships:
Teaching Assistantships:
4
Students teaching their own classes:
0
Other Financial Information:
All teaching assistants in our Masters program receive a full tuition waiver, a $10,000 annual stipend, and low-cost subsidized health insurance. Additional summer research grants are available on a competitive basis.
| | | |
| --- | --- | --- |
| Steven Skultety, Associate Professor and Chair | Robert Barnard, Professor | Fei Lan, Associate Professor |
| | Deborah Mower, Associate Professor and Bryant Chair of Ethics | Robert Westmoreland, Associate Professor |
| Donovan Wishon, Associate Professor | Timothy Yenter, Associate Professor | |
We have no Ph.D. program. See "Masters" below.
Ph.D. Tuition (US$ in FTEs)
Ph.D. Program Entry Requirements
This program offers excellent training for those seeking just an M.A. as well as those trying to get into a Ph.D. program in philosophy. We have an excellent placement record, with small graduate-only seminars offered every semester, one-on-one faculty mentoring of students, and some funding for travel. Subject area strengths include ethics and value theory, metaphysics and epistemology, philosophy of law and political philosophy, mind and language, ancient philosophy, modern philosophy, and history of analytic philosophy. More information about admission requirements, funding, research specializations of faculty, and graduate student placement can be found on our web site.
Master's Tuition (US$ in FTEs)
Number of Required Courses:
Additional Information:
Tuition information is based on an 18-credit-hour-per-year course load. Teaching assistantships include 100% tuition waiver.
Master's Program Entry Requirements
Letters of Recommendation:
Summary of Masters Students 2019
Summary of Master's Students 2018
Summary of Master's Students, 2017
Summary of Master's Students, 2016 — Women | Men | Other Gender | Unknown Gender
Summary of Master's Students, 2011 - 2015
Students Retention Summary 2015