My List
This feature is for registered users only. Please
signup
today for free.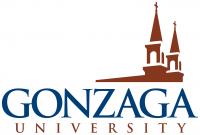 Department Name
Philosophy Department
Department Chair
Associate Professor & Chair
Degrees Offered
Terminal Masters
Areas of Specialization Offered
Applied Ethics, Environmental Ethics, Ethics, Social and Political Philosophy, Philosophy of Religion, Philosophy of Mind, History / Traditions, Early Modern Philosophy (17th & 18th Century), Medieval and Renaissance Philosophy, 19th/20th Century Philosophy, American Philosophy, Ancient Philosophy
Non-Teaching Fellowships:
6
Students teaching their own classes:
0
Other Financial Information:
Financial aid for the program is awarded in bundles that span the time length of the program. There are 3 competitive Scholarship / Assistantship packages, which include a mix of scholarship funds and academic year and summer assistantships, ranging in value from approximately $13,000 to $20,000. In addition to these award packages, 6 Academic Year Assistantships are available, each worth approximately $7200 spread over the length of the program (these are counted as "non-teaching fellowships" in the APA categorization above, because they do not involve teaching and are not scholarships). There are also Thesis Scholarships (1 per semester) available to students working on their theses at the conclusion of the program.
| | | |
| --- | --- | --- |
| | Besmer Kirk, Assoc. Professor | Bradley Daniel, Asst. Professor |
| Calhoun David, Assoc. Professor | Ciaffa Jay, Assoc. Professor and Chair | Clayton Brian, Assoc. Professor |
| DiMaria Ted, Assoc. Professor | | Jeannot Thomas, Professor |
| | Lassiter Charles, Asst. Professor | Danielle Layne, Asst. Professor |
| Liu Quanhua, Assoc. Professor | Maccarone Ellen, Assoc. Professor | Pomerleau Wayne, Professor |
| Schmidt Erik, Assoc. Professor | | Volbrecht Rose Mary, Professor |
| Wagner John, Assoc. Professor | | |
| | | |
Ph.D. Tuition (US$ in FTEs)
Ph.D. Program Entry Requirements
Large, philosophically pluralist faculty; close faculty-student contact with opportunities for independent studies and informal mentoring; 3 graduate-only seminars/year with strong slate of historical and topical courses; solid philosophy library resources; strong placement record of graduates in PhD programs and teaching positions; annual graduate conference
Master's Tuition (US$ in FTEs)
Number of Required Courses:
Master's Program Entry Requirements
Letters of Recommendation:
Other Requirements:
application form & personal statement online application materials are available at the program website: http://www.gonzaga.edu/philosophy/graduate
Summary of Ph.D. Students, 2011 - 2015
Summary of Master's Students, 2011 - 2015