My List
This feature is for registered users only. Please
signup
today for free.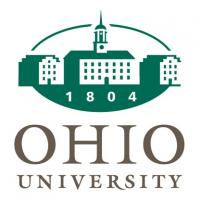 Ohio University-Main Campus
Department Name
Philosophy
Degrees Offered
Terminal Masters
Areas of Specialization Offered
Applied Ethics, Environmental Ethics, Bioethics, Ethics, Social and Political Philosophy, Normative Ethics, Meta-Ethics, Philosophy of Law, Philosophy of Psychology, Philosophy of Religion, Metaphysics, Epistemology, Philosophy of Action, Philosophy of Language, Philosophy of Mind, Philosophy of Science, Philosophy of Mathematics, Philosophy of Physics, Philosophy of Cognitive Science, History & Philosophy of Science (HPS), Logic, Philosophy of Biology, Early Modern Philosophy (17th & 18th Century), Continental/European Philosophy (including Kant), Medieval and Renaissance Philosophy, Ancient Philosophy
Non-Teaching Fellowships:
Teaching Assistantships:
8
Students teaching their own classes:
4
Other Financial Information:
We also offer financial aid in the form of Graduate Recruitment Scholarship/Stipend (GRS), which consists of a partial tuition scholarship and a stipend of $900 per semester. A GRS appointment requires six hours of service per week each semester of the appointment. Together, the scholarship and the stipend cover most of the tuition costs for a semester.
| | | |
| --- | --- | --- |
| Alyssa Bernstein, Associate Professor | Robert Briscoe, Professor | Scott Carson, Associate Professor |
| Philip Ehrlich, Professor | Christoph Hanisch, Assistant Professor | Yoichi Ishida, Assistant Professor, Graduate Chair |
| Alfred Lent, Senior Lecturer | Jeremy Morris, Associate Lecturer | James Petrik, Associate Professor, Chair |
Ph.D. Tuition (US$ in FTEs)
Ph.D. Program Entry Requirements
See the list of areas of specialization offered above.
Master's Tuition (US$ in FTEs)
Number of Required Courses:
Master's Program Entry Requirements
Letters of Recommendation:
Summary of Masters Students 2019
Summary of Master's Students 2018
Summary of Master's Students, 2017
Summary of Master's Students, 2016 — Women | Men | Other Gender | Unknown Gender
Summary of Master's Students, 2011 - 2015