My List
This feature is for registered users only. Please
signup
today for free.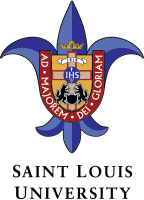 Department Name
Department of Philosophy
Department Chair
Associate Professor, Chair
Degrees Offered
Ph.D., Terminal Masters, Non-Terminal Masters
Areas of Specialization Offered
Ethics, Social and Political Philosophy, Philosophy of Religion, Metaphysics, Epistemology, Philosophy of Mind, Philosophy of Science, Early Modern Philosophy (17th & 18th Century), Continental/European Philosophy (including Kant), Medieval and Renaissance Philosophy, Ancient Philosophy
Non-Teaching Fellowships:
4
Teaching Assistantships:
20
Students teaching their own classes:
13
Other Financial Information:
| | | |
| --- | --- | --- |
| Michael Barber SJ, Professor | Gregory Beabout, Professor | Scott Berman, Associate Professor |
| Jeffrey Bishop, Professor | Susan Brower-Toland, Associate Professor | |
| Dan Haybron, Associate Professor | Jonathan Jacobs, Associate Professor | Kathryn Lindeman, Professor |
| Jack Marler, Associate Professor | Colleen McCluskey, Professor | Scott Ragland, Associate Professor |
| William Rehg SJ, Professor | Joe Salerno, Associate Professor | |
| Eleonore Stump, Professor | George Terzis, Associate Professor | Theodore Vitali, Associate Professor |
The graduate program at Saint Louis University provides an intellectual environment in which students may pursue advanced studies in a wide range of philosophical topics and methods—systematic, analytic, and historical. The department places equal emphasis on work in contemporary philosophy and on the value of history of philosophy. The program is designed to offer students a diverse and well-rounded course of study. Graduates students will take seminars in Logic, in each of the main periods of the history of philosophy, as well as seminars devoted to topics in traditional areas of philosophy, including metaphysics and epistemology, value theory, social/political theory, philosophy of religion, language, and science. The department has been recognized in the most recent Philosophical Gourmet Report for its strengths in a number of these areas, most notably in Medieval Philosophy, Philosophy of Religion, Action Theory, Epistemology, and Social Political Philosophy. The department offers a variety of resources to graduate students including a world-renowned faculty, regular opportunities to work with eminent visiting scholars, numerous colloquia and conferences, a wide variety reading groups, as well as opportunities to participate in exchange programs.
Ph.D. Tuition (US$ in FTEs)
Number of Required Courses:
Additional Information:
Students entering the Ph.D. program with an MA degree may transfer up to nine hours from their MA program with consent of the Chair.
Ph.D. Program Entry Requirements
Letters of Recommendation:
Master's Tuition (US$ in FTEs)
Number of Required Courses:
Master's Program Entry Requirements
Letters of Recommendation:
Summary of PhD Students 2018
Summary of Ph.D. Students, 2017
Summary of Ph.D. Students, 2016
Summary of Ph.D. Students, 2011 - 2015
Summary of Master's Students, 2011 - 2015