My List
This feature is for registered users only. Please
signup
today for free.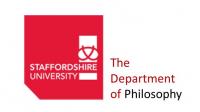 Department Name
Department of Philosophy
Degrees Offered
Ph.D., Terminal Masters, Non-Terminal Masters
Online Degrees
Ph.D. Full, Masters Full
Areas of Specialization Offered
Aesthetics, Ethics, Social and Political Philosophy, Metaphysics and Epistemology, Metaphysics, Epistemology, Philosophy of Social Science, Philosophy of Science, History & Philosophy of Science (HPS), History / Traditions, Continental/European Philosophy (including Kant), History of Philosophy, 19th/20th Century Philosophy
| | | |
| --- | --- | --- |
| | Douglas Burnham, Professor | |
| | | |
| | | |
We offer both attendance and distance learning routes to the Ph.D., on a number of specialisms within Continental/European philosophy. Attendance route can be either full time or part time; distance learning is only part time, except for exceptionally qualified candidates.
Ph.D. Tuition (US$ in FTEs)
Number of Required Courses:
Additional Information:
There are no taught courses as part of our PhD programmes; the degree is entirely awarded on the basis of the supervised planning and completion of a large-scale, research level project and writing of a thesis. Please note that tuition levels will vary with currency exchange rates!
Ph.D. Program Entry Requirements
Letters of Recommendation:
Other Requirements:
As part of the application, we will develop with you a detailed research proposal, that must meet the following requirements: (I) it must be doctoral level in scope and depth; (ii) it must be viable within the maximum time limit; (iii) it must be a topic within which we have relevant research expertise; (iv) resources necessary to complete the project (e.g. primary or secondary data) must be available. If English is not your native language, you must also have an overall IELTS score of 7.5. Normally, we require a Masters degree level qualification for entry onto this programme.
Our Masters of Arts programme in Continental Philosophy is taught entirely by distance learning. You will study four taught modules designed to provide a thorough grounding in continental philosophy from Kant to the 21st Century, and then produce a supervised research project to complete the degree. The programme is designed for those who simply have a keen interest in philosophy, those who want a postgraduate qualification, or also those who wish to progress onto a Ph.D. programme. This distance learning degree course is available both part- and full-time.
Master's Tuition (US$ in FTEs)
Number of Required Courses:
Additional Information:
A Master of Arts degree in the United Kingdom is 180 credits, which is the equivalent of 3 semesters of full time study. Studied full time, the Masters can be completed in 12 months; part-time, the usual period is 28 months. A good quality undergraduate degree in philosophy, or in a cognate subject with a strong theoretical element within it, is normally required.
Master's Program Entry Requirements
Letters of Recommendation:
Other Requirements:
If you are not a native English speaker, you must have an overall IELTS score of at least 7.0.