My List
This feature is for registered users only. Please
signup
today for free.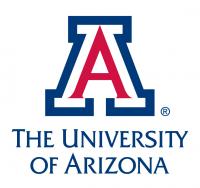 Website
Department Name
Department of Philosophy
Degrees Offered
Ph.D., Terminal Masters
Areas of Specialization Offered
Aesthetics, Ethics, Social and Political Philosophy, Philosophy of Law, Metaphysics and Epistemology, Metaphysics, Epistemology, Philosophy of Language, Philosophy of Mind, Philosophy of Science, Philosophy of Cognitive Science, History of Philosophy
Non-Teaching Fellowships:
2
Teaching Assistantships:
30
Students teaching their own classes:
22
Other Financial Information:
Prizes and awards ranging from $500-$1500
| | | |
| --- | --- | --- |
| | Allen E. Buchanan, Professor | Thomas Christiano, Professor |
| | | |
| | Richard Healey, Professor | |
| Laura Howard, Associate Professor | J. Christopher Maloney, Professor | Michael McKenna, Professor |
| | David Owen, Associate Professor | Guido Pincione, Professor |
| | | |
| Carolina Sartorio, Professor | David Schmidtz, Professor | Houston Smit, Associate Professor |
| | Joseph Tolliver, Associate Professor | |
| Jonathan Weinberg, Associate Professor | | |
The University of Arizona Philosophy Department is ranked 14th in the US. Our political philosophy program, with its connections to both economics and law, is ranked first among all English-speaking Universities. We also have significant strengths in ethics, metaphysics and epistemology, philosophy of mind and cognitive science, philosophy of physics, and the history of ancient and modern philosophy. We have an active and successful placement program the results of which you can see from the record on our website. The Department regularly sponsors the following scholarly gatherings on campus that attract scholars from across the nation and around the world: The Arizona Ancient Philosophy Colloquium, The Arizona Normative Ethics Workshop, and The Center for the Philosophy of Freedom's Current Research Workshop. An annual colloquium series hosts distinguished philosophers lecturing on their current research. Additionally, the Center for the Philosophy of Freedom conducts a brown bag lecture series featuring speakers from national institutions. Ours is also a strongly interdisciplinary department in which faculty and graduate students work in the intersections of philosophy with psychology, linguistics, cognitive science, physics, classics, economics, art, and mathematics.
Ph.D. Tuition (US$ in FTEs)
Number of Required Courses:
Additional Information:
15 courses + minimum of 18 dissertation credits
Ph.D. Program Entry Requirements
Letters of Recommendation:
In addition to the strengths of the UA Philosophy PhD program listed above, the department offers an Accelerated MA in Philosophy that allows a UA senior to complete a master's degree in one additional year.
Master's Tuition (US$ in FTEs)
Number of Required Courses:
Additional Information:
In the Accelerated Master's Program, four of the 10 required courses may also simultaneously satisfy requirements of the BA in either Philosophy or Philosophy, Politics, Economics And Law.
Master's Program Entry Requirements
Letters of Recommendation:
Other Requirements:
Statement of purpose None
Summary of PhD Students 2018
Summary of Ph.D. Students, 2017
Summary of Ph.D. Students, 2016
Summary of Ph.D. Students, 2011 - 2015
Summary of Master's Students, 2011 - 2015