My List
This feature is for registered users only. Please
signup
today for free.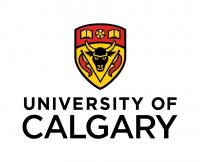 Website
Department Name
Philosophy
Degrees Offered
Ph.D., Terminal Masters
Areas of Specialization Offered
Aesthetics, Applied Ethics, Environmental Ethics, Bioethics, Ethics, Feminist Philosophy, Social and Political Philosophy, Normative Ethics, Meta-Ethics, Philosophy of Law, Philosophy of Psychology, Metaphysics and Epistemology, Philosophy of Religion, Metaphysics, Epistemology, Philosophy of Action, Philosophy of Language, Philosophy of Mind, Science Logic and Mathematics, Philosophy of Science, Philosophy of Mathematics, Philosophy of Medicine, Philosophy of Cognitive Science, Decision Theory, History & Philosophy of Science (HPS), Logic, Philosophy of Biology, History / Traditions, Early Modern Philosophy (17th & 18th Century), Continental/European Philosophy (including Kant), History of Philosophy, 19th/20th Century Philosophy, American Philosophy, Ancient Philosophy, Philosophy of History
Non-Teaching Fellowships:
6
Teaching Assistantships:
25
Students teaching their own classes:
6
Other Financial Information:
The department makes funding commitments to all entering MA and PhD students for 2 and 4 years, respectively. Students are funded through a combination of teaching assistantships, fellowships, and tuition waivers. Several faculty hold research grants and offer paid research assistantships. Advanced PhD student typically teach their own courses at least once during their careers. Canadian students are eligible for external fellowships from SSHRC, and our students have been successful in winning these awards.
| | | |
| --- | --- | --- |
| John A. Baker, Associate Professor | Reid Buchanan, Instructor | Megan Delehanty, Assistant Professor |
| David Dick, Assistant Professor | Marc Ereshefsky, Professor | Jeremy Fantl, Associate Professor |
| Christopher Framarin, Associate Professor | | Walter Glannon, Professor |
| Allen Habib, Assistant Professor | Ishtiyaque Haji, Professor | Ali Kazmi, Associate Professor |
| Noa Latham, Associate Professor | Ann Levey, Associate Professor | David Liebesman, Associate Professor |
| J.J. MacIntosh, Professor | Lorraine Markotic, Associate Professor | |
| Brendan Moran, Associate Professor | C. Kenneth Waters, Professor | Nicole Wyatt , Assistant Professor (Department Head) |
| Richard Zach, Professor (Graduate Director) | | |
The department is strong in many areas of philosophy, but especially in ethics, philosophy of science, and philosophy of language and logic. A graduate enrollment of about 35 students allows for small graduate classes and quality student-faculty interaction. The department is an active and welcoming philosophical community and encourages diversity. The department hosts an extensive visiting speakers program, conferences, graduate colloquia, research group meetings, a first-year seminar, and an active placement service.
Ph.D. Tuition (US$ in FTEs)
Number of Required Courses:
Additional Information:
As is the case with most Canadian departments, admission to the PhD program typically requires an MA. However, the department will consider highly qualified students without an MA degree for admission on a case-by-case basis. Typically, they will be required to complete twelve courses for the PhD program.
Ph.D. Program Entry Requirements
Letters of Recommendation:
As is typical of Canadian graduate programs, the department offers a 2-year MA program which requires one year of coursework and a thesis, typically completed in the second year. Switching to the PhD program is possible for qualified students. The MA program is fully funded. Our students are competitive at placing in top PhD programs. The academic strengths are the same as for the PhD program.
Master's Tuition (US$ in FTEs)
Number of Required Courses:
Additional Information:
We have both a course-based and a thesis-based Master's degree. Ten courses are required for the course-based degree and six for the thesis-based Master's program.
Master's Program Entry Requirements
Letters of Recommendation:
Summary of Ph.D. Students, 2011 - 2015
Summary of Master's Students, 2011 - 2015