My List
This feature is for registered users only. Please
signup
today for free.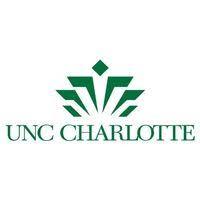 University of North Carolina at Charlotte
Website
Department Name
Philosophy
Degrees Offered
Terminal Masters
Areas of Specialization Offered
Aesthetics, Applied Ethics, Bioethics, Ethics, Feminist Philosophy, Social and Political Philosophy, Philosophy of Race, Philosophy of Gender, History & Philosophy of Science (HPS), Philosophy of Biology, Latin American Philosophy, African/Africana Philosophy, American Philosophy
Non-Teaching Fellowships:
Teaching Assistantships:
6
Students teaching their own classes:
0
Other Financial Information:
| | | |
| --- | --- | --- |
| Ruth Groenhout, Distinguished Professor | Gordon Hull, Associate Professor | Robin James, Associate Professor |
| | Phillip McReynolds, Associate Professor | Elisabeth Paquette, Assistant Professor |
| Trevor Pearce, Associate Professor | Andrea Pitts, Assistant Professor | Lisa Rasmussen, Associate Professor |
| Eddy Souffrant, Associate Professor | Shannon Sullivan, Professor | Daniel Boisvert, Senior Lecturer |
| Mark Sanders, Senior Lecturer | | |
Ph.D. Tuition (US$ in FTEs)
Ph.D. Program Entry Requirements
Our primary focus is on the interdisciplinary nature of philosophy and how it applies to such subjects as science, literature, art, health care, and information technology, among others. We also focus on contemporary issues in biomedical, business, environmental and professional ethics through our Center for Professional and Applied Ethics. The department aspires to embody an intertraditional approach to philosophy, by which we mean that we support and pursue work within and between differing philosophical traditions. This is more than a commitment to pluralism or the retention of specialists representing analytic, continental, and pragmatist traditions. Rather, we aim to build a culture where these subdisciplinary boundaries are less important than the resources they provide for addressing concrete problems.
Master's Tuition (US$ in FTEs)
Number of Required Courses:
Master's Program Entry Requirements
Letters of Recommendation:
Summary of Masters Students 2019
Summary of Master's Students 2018
Summary of Master's Students, 2017
Summary of Master's Students, 2016 — Women | Men | Other Gender | Unknown Gender
Summary of Master's Students, 2011 - 2015