My List
This feature is for registered users only. Please
signup
today for free.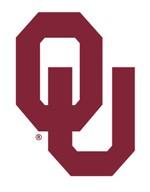 Website
Department Name
Philosophy
Degrees Offered
Ph.D., Terminal Masters, Non-Terminal Masters
Areas of Specialization Offered
Environmental Ethics, Ethics, Feminist Philosophy, Philosophy of Religion, Epistemology, Philosophy of Language, Philosophy of Science, Early Modern Philosophy (17th & 18th Century), Asian Philosophy, Ancient Philosophy
Non-Teaching Fellowships:
Teaching Assistantships:
18
Students teaching their own classes:
Other Financial Information:
2 research assistantships. / Graduate students are also eligible to apply for a wide array of university scholarships.
| | | |
| --- | --- | --- |
| Brian Burkhart, Associate Professor | | Steve Ellis, Associate Professor |
| Sherri Irvin, Research Professor, Associate Dean of the Graduate College | Neal Judisch, Associate Professor | Martin Montminy, Professor |
| Amy Oldberding, Professor | Matt Priselac, Assistant Professor | Wayne D. Riggs, Professor and Chair |
| Edward Sankowski, Professor | Zev Trachtenberg, Associate Professor | Linda Zagzebski, College Chair of the Philosophy of Religion and Ethics, Research Professor |
All PhD students and up to 4 terminal MA students hold $16,000 teaching assistantships with tuition waivers and health insurance. We are ranked by the Philosophical Gourmet Report in Chinese philosophy (top 9), philosophy of religion (top 16), and philosophy of art (top 28); we also have notable strengths in ethics, epistemology, ancient philosophy, philosophy of science, philosophy of language, feminist philosophy, environmental philosophy, and modern philosophy. We offer lecture series, conferences, reading groups, and a Women in Philosophy group.
Ph.D. Tuition (US$ in FTEs)
Number of Required Courses:
Ph.D. Program Entry Requirements
Letters of Recommendation:
Other Requirements:
1-2 page statement of purpose Writing are very important in our admissions process. We welcome international applicants and recognize that their GRE scores may be lower than those of US applicants if English is not their native language.
MA students take the same courses as PhD students and have the same access to faculty. We offer up to 2 fully funded teaching fellowships per admissions year, with a $16,000 stipend, tuition waiver and health insurance. Our Director of Graduate Admissions advises MA students on the PhD admissions process through workshops and individual consultations. We have a strong record of placing our MA students in PhD programs. We are willing to consider applicants who are returning to graduate study after working in another field, or who are changing to philosophy from another academic discipline.
Master's Tuition (US$ in FTEs)
Additional Information:
9-10 courses for the MA with a master's thesis (depending on the scale of the thesis) / 12 courses for the MA with a comprehensive exam
Master's Program Entry Requirements
Letters of Recommendation:
Other Requirements:
1-2 page statement of purpose The writing sample plays a very important role in the admissions process, especially for funded MA positions. We welcome international applicants and recognize that their GRE scores may be lower than those of US applicants if English is not their native l
Summary of Ph.D. Students, 2017
Summary of Ph.D. Students, 2011 - 2015
Summary of Master's Students, 2011 - 2015