My List
This feature is for registered users only. Please
signup
today for free.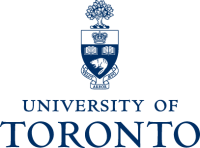 Department Name
Philosophy
Degrees Offered
Ph.D., Terminal Masters
Non-Teaching Fellowships:
Students teaching their own classes:
Other Financial Information:
All students receive full funding, including tuition, fees, health insurance and funds for living expenses, for the prescribed duration of their programs. Average earnings are $26,000 after tuition, including teaching and scholarships. First year PhD students do not have to teach. We also offer travel funding of up to $1400 per year, per student.
With over 50 graduate faculty active in both teaching and research, we offer supervision in all major areas of philosophy. The department has outstanding coverage of all periods in the History of Philosophy. The Collaborative Program in Ancient and Medieval Philosophy offers students an intensive education in the languages and philosophical texts of antiquity; the department is also strong in Early Modern Philosophy. Value Theory is another area of strength, with prominent faculty in Ethics, Metaethics, Practical Reason and Aesthetics. The department has leading scholars in Philosophy of Mind, as well as Metaphysics, Epistemology, Continental Philosophy, Philosophy of Language and Philosophy of Science. / Graduate students are very actively involved in our research community, not only attending lectures but also organizing reading groups and workshops. In recent years, Toronto graduate students have published in journals such as The Journal of Philosophy, Philosophical Studies, Philosophical Quarterly, Analysis, Philosophy of Science, and British Journal for the History of Philosophy.
Ph.D. Tuition (US$ in FTEs)
Number of Required Courses:
Additional Information:
Most students will do 12 courses. Some students who already have an MA will be admitted to our 4-year program and do one year of coursework (6 courses) rather than two years (12 courses).
Ph.D. Program Entry Requirements
Letters of Recommendation:
Other Requirements:
A brief statement of interest (300 words max)
Master's Tuition (US$ in FTEs)
Number of Required Courses:
Master's Program Entry Requirements
Letters of Recommendation:
Other Requirements:
brief statement of interest (300 words max)
Summary of Ph.D. Students, 2011 - 2015
Summary of Master's Students, 2011 - 2015