My List
This feature is for registered users only. Please
signup
today for free.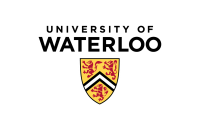 Website
Department Name
Department of Philosophy
Degrees Offered
Ph.D., Terminal Masters
Areas of Specialization Offered
Ethics, Social and Political Philosophy, Metaphysics, Philosophy of Language, Philosophy of Mind, Philosophy of Science, Philosophy of Mathematics, Philosophy of Cognitive Science, Logic
Non-Teaching Fellowships:
Students teaching their own classes:
Other Financial Information:
All students are fully funded through a combination of scholarships and teaching and research fellowships.
| | | |
| --- | --- | --- |
| | Gerry Callahgan, Continuing Lecturer | Shannon Dea, Associate Professor |
| | Mathieu Doucet, Associate Professor | Heather Douglas, Associate Professor |
| Chris Eliasmith, Professor | Carla Fehr, Associate Professor | Jacqueline Feke, Assistant Professor |
| Doreen Fraser, Associate Professor | Katy Fulfer, Assistant Professor | |
| Chris Lowry, Assistant Professor | Patricia Marino, Professor | |
| John Turri, Associate Professor | Steven Weinstein, Associate Professor | |
The department offers PhDs in philosophy and in applied philosophy. We encourage applied and interdisciplinary philosophical research, including research intersecting with issues and methods in the natural and social sciences, history, mathematics, and engineering. Our research strengths include Language, Logic and Metaphysics, Philosophy of Mind and Cognitive Science, Ethics and Political Philosophy, and Philosophy of Science and Mathematics. The PhD program at Waterloo is exceptional for its flexibility. There are no particular distribution requirements. Instead, students work with their supervisor and the graduate chair to determine which courses are best for them. For their directed research area studies, PhD students work with two professors on topics they choose in consultation with faculty.
Ph.D. Tuition (US$ in FTEs)
Number of Required Courses:
Ph.D. Program Entry Requirements
Letters of Recommendation:
The MA in Philosophy is a 12 month program that includes both coursework and independent research. MA students can write a traditional thesis, or choose a three-paper option, which entails working with three different professors on three different topics.
Master's Tuition (US$ in FTEs)
Number of Required Courses:
Master's Program Entry Requirements
Letters of Recommendation:
Summary of PhD Students 2019
Summary of PhD Students 2018
Summary of Ph.D. Students, 2017
Summary of Ph.D. Students, 2016