My List
This feature is for registered users only. Please
signup
today for free.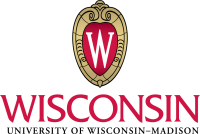 University of Wisconsin-Madison
Website
Department Name
Philosophy Department
Degrees Offered
Ph.D., Non-Terminal Masters
Non-Teaching Fellowships:
3
Teaching Assistantships:
25
Students teaching their own classes:
8
Other Financial Information:
All students with teaching assistantships or fellowships are fully funded. Teaching Assistants receive a supplemental scholarship of $1,000 for each of their first four semesters.
| | | |
| --- | --- | --- |
| John Bengson, Associate Professor | Harry Brighouse, Professor | Emily Fletcher, Associate Professor |
| Paula Gottlieb, Professor | Daniel M. Hausman, Professor | Paul Kelleher, Associate Professor |
| John Mackay, Assistant Professor | Farid Masrour, Associate Professor | James Messina, Assistant Professor |
| | Sarah Paul, Associate Professor | Anat Schechtman, Assistant Professor |
| Russ Shafer-Landau, Professor | Lawrence Shapiro, Professor | |
| | | Jesse Steinberg, Faculty Associate and Assistant to the Chair |
| Robert Streiffer, Associate Professor | Michael Titelbaum, Professor | |
Philosophy of science, philosophy of mind, epistemology, metaethics, ethics, history of philosophy, logic
Ph.D. Tuition (US$ in FTEs)
Number of Required Courses:
Ph.D. Program Entry Requirements
Letters of Recommendation:
Master's Tuition (US$ in FTEs)
Number of Required Courses:
Master's Program Entry Requirements
Summary of PhD Students 2018
Summary of Ph.D. Students, 2017
Summary of Ph.D. Students, 2016
Summary of Ph.D. Students, 2011 - 2015
Summary of Master's Students, 2011 - 2015