My List
This feature is for registered users only. Please
signup
today for free.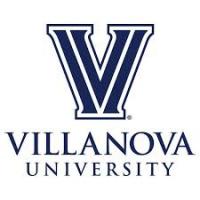 Department Name
Philosophy
Areas of Specialization Offered
History / Traditions, Continental/European Philosophy (including Kant), History of Philosophy
Non-Teaching Fellowships:
6
Teaching Assistantships:
18
Students teaching their own classes:
12
Other Financial Information:
We provide significant travel awards for those presenting papers at conferences. We offer competitive summer research grants. We offer support for summer abroad programs for graduate students.
| | | |
| --- | --- | --- |
| Sally J. Scholz, Professor and Department Chair | Julie R. Klein, Associate Professor | |
| Farshid Baghai, Assistant Professor | Sarah-Vaughan Brakman, Professor | |
| John M. Carvalho, Professor | William Desmond, David R. Cook Chair in Philosophy | John A. Doody, Robert M. Birmingham Chair in Humanities Professor |
| James J. McCartney, Associate Professor | Stephen Napier, Associate Professor | Gabriel Rockhill, Associate Professor |
| Georg Theiner, Assistant Professor | Davey K. Tomlinson, Assistant Professor | |
Villanova University offers a doctoral program in Philosophy specializing in Continental Philosophy and the History of Philosophy. Qualified students are eligible for six years of guaranteed funding, with financial awards (including tuition remission and a stipend) for the first four years and the guaranteed teaching of two courses per semester in years five and six, with compensation at the Ph.D. adjunct faculty rate. In addition to its regular awards, the University also offers one special assistantship each year to a student who has an interdisciplinary interest in the intersections of philosophy and theology. Graduate students have the opportunity to study at other area graduate programs through affiliation with the Greater Philadelphia Philosophy Consortium. Students also participate in a highly-touted teacher training program. The Doctoral Philosophy Program offers courses that emphasize Continental Philosophy and the History of Philosophy. It is especially strong in the tradition of Western thought, and we have specialists in ancient Greek philosophy and late antiquity, as well as in early modern and modern philosophy. Our strengths in Continental Philosophy range from its beginnings in Kant, Hegel, Schelling, and Nietzsche, through the classic texts of Adorno, Beauvoir, Benjamin, Heidegger, Merleau-Ponty and Sartre, and up to the contemporary treatments of hermeneutics, deconstruction, genealogy, psychoanalysis and critical and feminist theories found in writers such as Agamben, Badiou, Baudrillard, Butler, Castoriadis, Deleuze, Derrida, Foucault, Irigaray, Kristeva, Nancy and Rancière. The Department prides itself on its pluralism. Students are exposed to both the continental and the analytic traditions, and we have particular strengths in the philosophy of mind, analytic aesthetics and social and political philosophy, feminism, environmental philosophy and bioethics. Finally, there is wide concern with questions of social justice, ranging from issues of gender, race and class, to questions of sexual and cultural politics.
Ph.D. Tuition (US$ in FTEs)
Number of Required Courses:
Additional Information:
Students can transfer up to 3 courses from MA courses at another institution.
Ph.D. Program Entry Requirements
Letters of Recommendation:
Other Requirements:
2 page statement of purpose
Master's Tuition (US$ in FTEs)
Master's Program Entry Requirements
Summary of PhD Students 2019
Summary of PhD Students 2018
Summary of Ph.D. Students, 2017
Summary of Ph.D. Students, 2016
Summary of Ph.D. Students, 2011 - 2015